Who is Caryn McCurry, CLC, ACC ?
After 15+ years as an administrative and human resources professional, I opted out of my corporate career in order to pursue my coaching practice and more fully bring my attention to raising a family.

It was just prior to my departure from my last company job in 2002 that I was introduced to the profession of coaching.  During my corporate career I often found myself in the role of supporting others as they dealt with conflict, made decisions or simply needed to unload.  On one such occasion, at the end of a "bridge building" call with a colleague, she closed our discussion with the acknowledgement of my skill for these types of discussions.  She was effusive as she spoke about my natural aptitude for being a great life coach.  "A life coach," I said, "what's that?"
However also in that moment I secretly felt like a curtain had been pulled back.  Although I loved many things about my career, I had always felt like I was somehow missing the mark.  There was more for me, but I didn't know what it was.  When I heard my associate's feedback, all doubts about what I was meant to do vanished.  I had discovered a career, my purpose, that utilized the best of me.  I had found a pathway, clearing the way for me to help others in a deep and meaningful way that spoke to the very heart of who I was.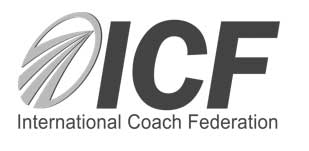 I began my training with an International Coach Federation accredited coach training program and became a Certified Life Coach in 2004.  This was, by far, one of the most authentic decisions of my life. In 2009, working in conjunction with the Foundation for Inspired Learning, I contributed to the development of a handbook for inspired parenting. 

Deepening my understanding and ability to create and maintain a safe and supportive space for my clients, I received my certification as an Inspired Learning Facilitator™. Most recently, I received a new certification from the ICF of Associate Certified Coach adding to the skillset I bring to my clients.
As my coaching practice has grown and evolved over the years, I began to see consistencies in the things my clients struggled with:  the stress of constantly trying to meet the expectations of others; how internal struggles seemed to show up in conflicts with others; or how all the puzzle pieces of life seemed to be there but were hard to put together.  I've known the uncertainty and vulnerability one can feel when faced with big change.  I have dug down, deep within myself, to find the courage and tools necessary to feel whole and live my most honest, best life.  These insights and life experience have fine-tuned the way I live my life and the "me" I bring to my work, allowing my natural abilities to support clients where they are on their unique journey.
Today I live in Northern Westchester with my husband, two sons, our very large lab/newfoundland mix, Shadow, and our dedicated black lab, Snow.  I continue to keep my eye on the ever-moving target of balance among the many dimensions of my life.  Not surprisingly, life continues to present challenges and obstacles that come and go.  I work hard to stay connected to what I believe, tap into my natural abilities and continue to do what I do best – help others realize and be all that they can be.
Coaching with Caryn
As an intuitive partner joining my clients on their personal journey I am naturally skilled at creating a non-judgmental supportive space.  As I lean in and listen deeply, hearing what is and isn't being said, I gently reflect back what is being shared, helping individuals to organize their thoughts and ideas.  So very in tune with my clients, I am always looking for the ways in which others are demonstrating their brilliance, never missing an opportunity to acknowledge what is happening, releasing any criticism or judgement.
I emphasize thoughtful planning and decision making, linking one's internal directional to their path and goals.  Embracing the concept from the Inspired Learning Model™ of what you focus on expands, I bring one's attention and energy to what is working well and how to develop those things as they begin to truly move forward in a grounded, confident way.
Skilled at creating a comprehensive and personal experience, I consciously help clients link their happiness to the makeup of their lives.  Connection to one's truth, removal of obstacles and embracing all that one is, creates the building blocks of self-awareness and reveals choices enabling individuals to live their just right life.
As a supporter of others, the holder of a safe space in which my clients can grow and move forward, I am committed to be the best of me.  I pay attention to the human element, the impact of one's individual journey up to this point and the power of self-connectedness and choice going forward.  I understand that no two days are the same and some days flow with greater ease than others.
I see each moment as an opportunity for a new beginning…possibly your new beginning.
Let's start the conversation.  Where have you been and where would you like to go?  I'm ready when you are.
What Our Clients Are Saying
"I can only use the word gifted to describe the work Caryn does for her clients. She is always entirely present, leaning in and listening deeply, , never missing any of the nuggets.  This isn't just coaching to Caryn; it's a calling. Her commitment was infectious, and it helped me in staying true to my values and my goals."
Lang Phipps, Senior Content Writer and Journalist
"As a judge, I found running for the office of Town Supervisor to have different challenges than I had faced before.  With Caryn's help I could honestly look at my concerns, face them and in the end I found new ways to overcome my obstacles. Oh, and I won the election."
Ilan Gilbert Town Supervisor, Yorktown, NY
"Caryn is a gift of light, a mirror of truth, a fire under your butt and a warm security blanket holding you through difficult changes. Never have I met someone who is better at instantly creating and holding a safe space for me to face my own truths and stumbling blocks."
Stephanie Hasiotis
"Just a few coaching sessions revealed what an attentive coach she is. She allowed me to focus on what is most important to me and together created a connection to my creativity that I had been missing as of late. There are no limits to what can be accomplished with regular coaching."
Jerielle Morwitz, Freelance Writer 
"I could not have asked for a better coach in my life! Caryn truly is an exceptional life and career coach with unique talents and abilities.  I am extremely grateful for all Caryn has taught me through her insightful guidance, practical approach and empowering coaching techniques."
Marjan Ghorbanian, Digital Marketing Professional
"Caryn was my rock as she gently guided me through a much needed career transition. She facilitated my process to move from large enterprise to becoming an independent consultant. I am now truly valued and highly compensated for the expertise I bring to my clients."
Dee Dee Mendez, Talent Enablement Partner, Hewlett Packard Enterprise